What we're about
AeroCraftsman is a full service aircraft restoration shop focused on the restoration and preservation of antique and classic aircraft. We have all the tools, equipment, and skills necessary to expertly restore any antique aircraft and have a proven track record of award winners. We are also well equiped to fabricate custom built or replica aircraft, particularly those from the golden age of flight.  Show quality aircraft fabric covering and painting is our specialty and we offer very competitive shop rates. 
Located at the historic Flabob Airfield in Riverside California, we enjoy working with our customers to deliver the safest, highest quality and most attractive product at an affordable price. Please contact us to evaluate or schedule your dream project. From design to fabrication, assembly to test flying and delivery, we do it all.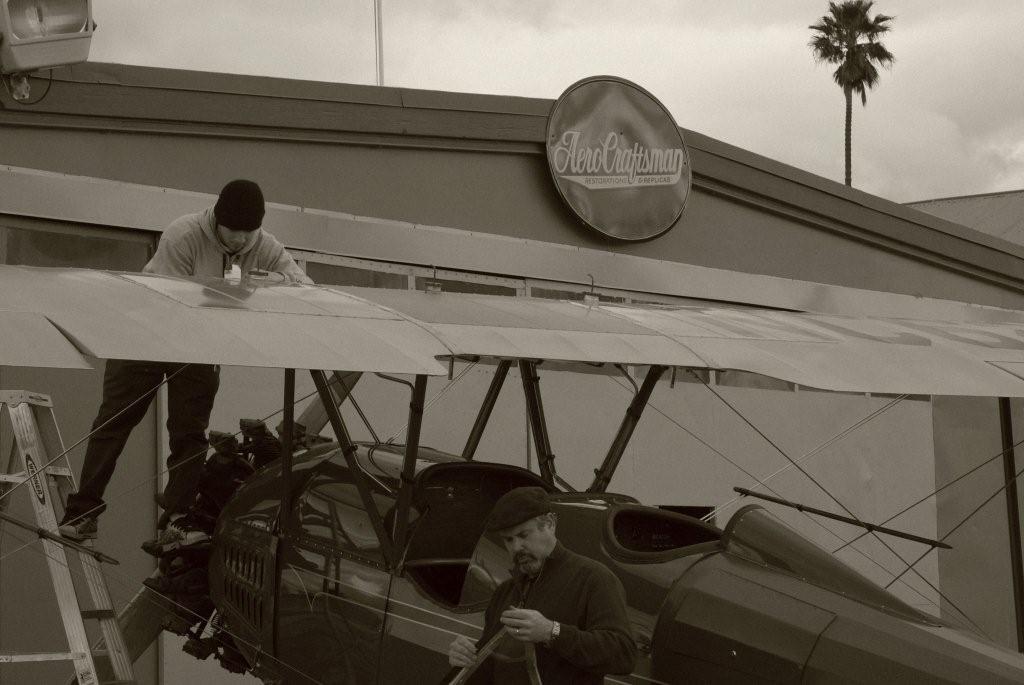 Owner:
Mark Lightsey
Associates: These are the guys (and gal) who really get it done.
Nando Mendoza,  Hualdo Mendoza,  John Nelson, Don (Pops) Newman,  B.E. Hill, Mike Cruz with occasional appearances by Carah Durell,  Rob Gold, Tony Furukawa and JT