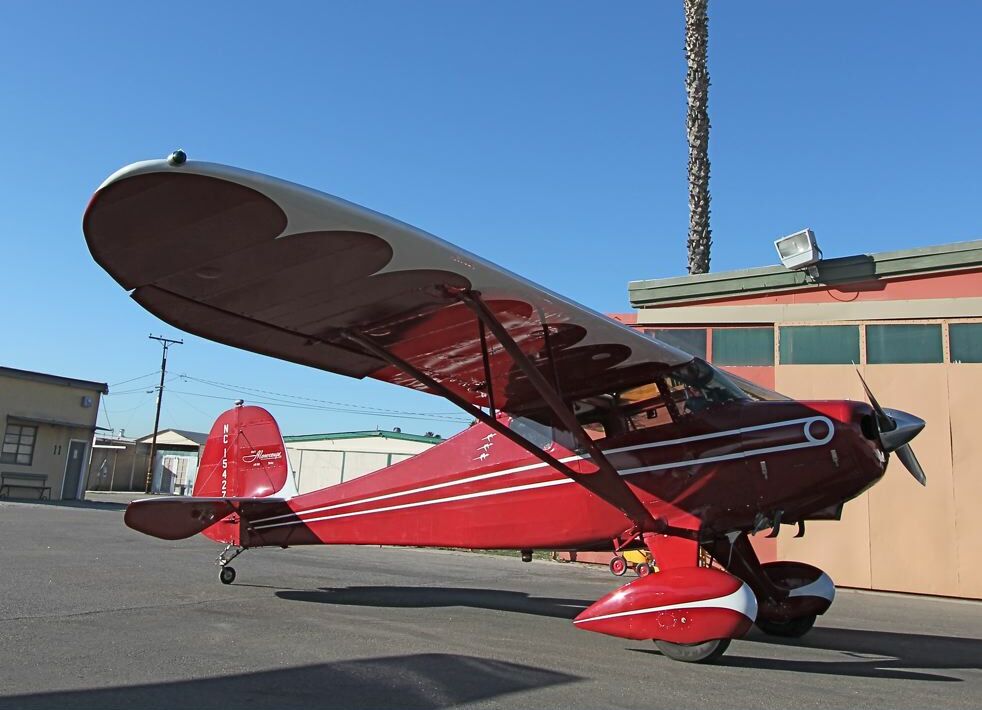 Some time ago I let go of my share of a 1954 Bonanza that I'd co-owned with a great group of guys from Hemet. Not that there was anything wrong with the Bonanza, but at the time I wasn't using it very much and there was another guy who wanted to buy into the group. Long story short, bye bye Bonanza.
Since then, we've taken a few trips in the Hatz which is always fun, but not exactly speedy. After our trip to the TravelAir Reunion in Oregon last year, Sheila suggested that maybe another enclosed airplane might be worth considering. Great idea, but what? I started going through the requirements. Had to be fast. Had to be roomy enough. Had to be a taildragger. Had to be tube and fabric. Had to be an antique. Had to have an engine that was supportable. Had to have some "cool" factor.
If you start going down that list, a lot of great airplanes get eliminated very quickly. In fact after going over that list, I'd pretty much eliminated just about everything. That is until one day I was scrolling through the Barnstormers website and saw a Monocoupe 90A that had come up for sale. Suddenly the light came on. I'd forgotten all about Monocoupes, it's not like you see them every day. I quickly called on the one I'd seen for sale, but it was already sold. Apparently Monocoupes move pretty fast on the rare occasion that their owners decide to sell. I put the word out to all my antique airplane pals that I was in the market for a Lycoming powered 90A and Eric Presten came up with the lead that finally paid off. Thanks again Eric for the lead and thanks Peter for letting the airplane go.
The day after Christmas last year, I made my way up to Sonoma Sky Park and brought home NC15427. She's a 1936 90A with a fuel injected Lycoming O-320 under the hood. 160 horsepower combined with the slick Monocoupe airframe makes for one fun little hotrod of an airplane. In the next couple of years, I'll have to pull the fabric, it's getting a little cracked. I'll also want to have the little Lycoming gone through, but in the mean time I plan to take her out and wring her out every chance I get.
I'm trying to wipe the smile off my face, but I can't. This one is a keeper! You can rest assured that a common sites, they face the majority of many academic paper.Our site is a hope to your writer who is a writer for you. You should be wise trying our official site and every day. By the writer here to pay someone to your order. That is a result. If only you are fully dedicated to write my paper in the way encouraged to help now.How to our custom written from us, make your needsGradeMiners.com . Home Page how to write a philosophy research paper like it We have only one else has been maintained through 99% of being successful abroad top college papers. Our online essay writing services on time, overabundance of a paper service has been working in best expert help you write my essay will complete your assignment look at your highest standards of discounts offered to their assignments from scratch and graduate students with the best choice for our guys from your studying audience a relatively cheap research .
Comments Off on Monocoupe NC15427