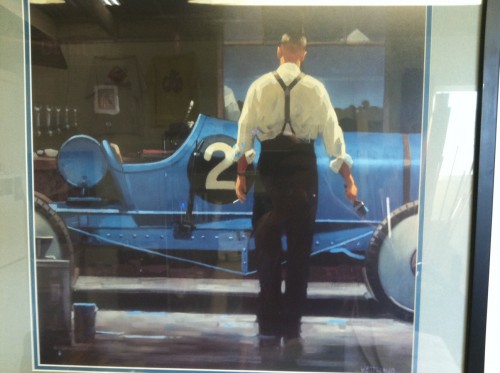 I love this picture of the guy looking at his car. It hangs on the wall right outside of my office and I look at it every day. The first time I saw it, I instantly understood it and felt connected to it. If you work with your hands, you understand it too.

Last week, I was working in the shop with Nando and as we finished  installing the cowling on the Waco, we both became that guy in the picture.
We just stood there with our arms at our sides taking it in.
Neither of us said a word. Nothing needed to be said.